This was also a lot of work.........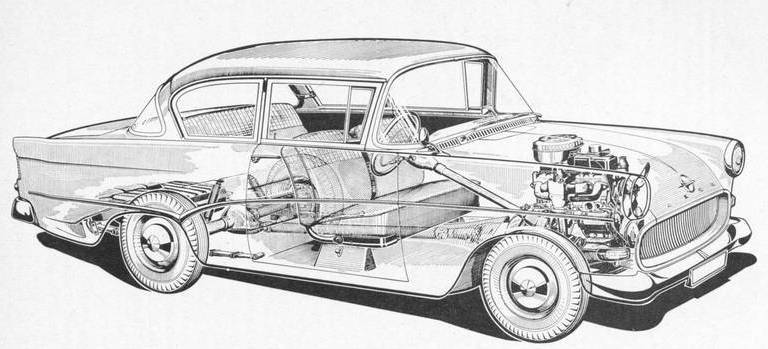 The second (members)website is 500 MB with the complete workshopmanuals
The original pages where scanned to PDF.
I transformed them from PDF to PDF with OCR. (Lots of Mb's)
So now it's possible to use control F for search on a page.
Then I made HTML pages for quicker downloads.
On the members-site there's also a search option for the whole site.
On paper it would be thousands of A4 pages !!!!!!
Members area preview
Become a ,,member'' simply by sending some photo's of your car or send some P1 related material..

Then you get access to lots of technical information in English, German and Dutch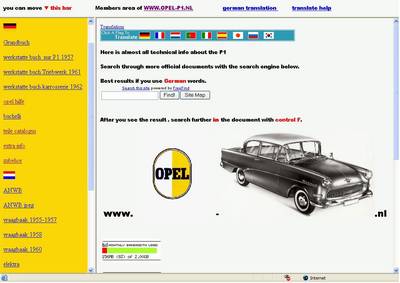 werkstatte buch Triebwerk 1961
werkstatte buch karrosserie 1962

Each werkstattebuch or shop manual has a index as follows:


This site contains only information of Opel P1 models: Opel Rekord or Olympia end 1957 ,1958,1959,1960,1961. with a 1500cc or a 1700 cc engine and the opel 1200 cc model 1962.
counter old counter new