I have the following cars :

Opel Rekord 1958 Safarigreen, my grandfathers car in absolute mint condition.
Opel Rekord 1960 4 door, bermudagreen an white, perfect condition.
Two cars, 4 door P1 project
Rekord P2 brown two door. Very nice
Coupé -62, red and black, project
Rekord de luxe 4 door -62, good.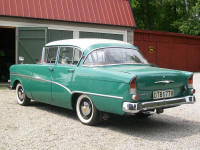 This is a 1960 bermudagreen car whit 80000 km on the clock. I hav owned it for 3 years. It is repsryed an hav new fenders. Runs superb an is not not not for sale for any price. My favourite is my safarigreen -58, my grandpas car. In same condition.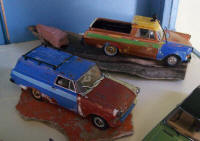 Sincerely

Thorbjörn Bevheden Sweden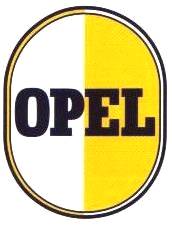 This site contains only information of Opel P1 models: Opel Rekord or Olympia end 1957 ,1958,1959,1960,1961. with a 1500cc or a 1700 cc engine and the opel 1200 cc model 1962.
counter old counter new