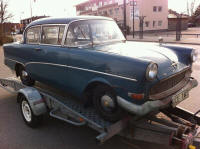 Hi!

Here's a picture of my Rekord -58 I brought home last week. I was actually looking at another car but it was very bad, which was sad since I had been driving over 200km with a car trailer. But on the way home I spotted this car with a for sale-sign in the window. Stopped by, took a good look at it, and suddenly another car pulled up besides me. It was the owner, so I bought it on the spot, loaded it up on the trailer and drove home. It hasn't been in traffic since 1978...

Hope it's enough for me to be able to access the technical info, it will be very helpful for me to get this lovely car back on the road.

//Simon Johansson, Sweden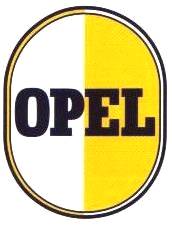 This site contains only information of Opel P1 models: Opel Rekord or Olympia end 1957 ,1958,1959,1960,1961. with a 1500cc or a 1700 cc engine and the opel 1200 cc model 1962.
counter old counter new