My Opel Olympia Rekord P1 one is "Montage Suisse" (made in Switzerland) but it is not a P1 Ascona even if he (my P1 is male ;-) that means that I write "he" even if "it" would be correct) comes in a color which was only made for Switzerland. He had 48'000 original km when I bought him and he has still his original car paint from 1960 when he was born at GM Suisse in Biel. It has a 1,5l engine, I just call him "baby" and he is my pride and joy.
Attached you will find some pictures and the articles about me and my baby in BIKE TIME Magazine and in BLICK ONLINE.

Keep on rockin'! Cheers!



The Swiss Pin-up Girl
www.shellymoon.ch
www.myspace.com/shelly_moon
www.twitter.com/shelly_moon
I drove with him the RAID rally from Basel to Paris and reached the third place in the ladies cup.
BLICK ONLINE.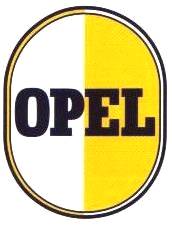 This site contains only information of Opel P1 models: Opel Rekord or Olympia end 1957 ,1958,1959,1960,1961. with a 1500cc or a 1700 cc engine and the opel 1200 cc model 1962.
counter old counter new