My name is Rogério Machado
I'm from Portugal and this is the P1 i just bought. it's a 1700cc.
I'm starting to restaur it mechanicly
and here is the result ! 8-7-2008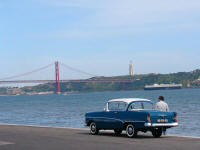 29-01-2009
It was feautured on the english magazine Thoroughbred & Classic Cars Outubro 2009

Regards from Portugal

Rogério
update november 2009
More news about my opel p1.

Here is my car in the cover of a portuguese book. It's a book that
cover from opel rekor olympia until opel rekord C. It's 2 books. Mine
is the cover for part 2 :)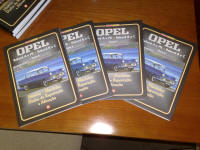 By the way here is another nice picture, this time during filming for
a portuguese series.

here is the link to youtube:
http://www.youtube.com/watch?v=-CTCD-DLyI0
Regards from Portugal

This site contains only information of Opel P1 models: Opel Rekord or Olympia end 1957 ,1958,1959,1960,1961. with a 1500cc or a 1700 cc engine and the opel 1200 cc model 1962.
counter old counter new