Hallo Arjan,
gute website!
Seit 2 Wochen bin ich stolzer Besitzer meines 1958er P1.
Dieser war lange Zeit im Familienbesitz des Vorbesitzers und seit ca. 2 Jahren abgemeldet.
Gestern konnte ich ihn endlich starten, nachdem ich eine neue Batterie eingebaut habe.
Heute bin ich wenige Hundert Meter gefahren. Ein gutes Gefühl.
Nun gilt es noch einige Problemchen am P1 zu richten.
Ich hoffe, dass ich dazu in den nächsten Tagen noch einige Infos auf der website finden werde.
Viele Grüße aus dem Hunsrück
Hello Arjan,
great website!
Since 2 weeks I am the proud owner of my 1958 P1.
He was long time in one family, but since 2 years off the road.
Yesterday I was able to start the engine with a new battery.
Today I drove some hundred meters. A great feeling!
Now I have to solve some issues with my P1.
I hope that I will find some necessary information on the website in the next days.
Best wishes from the Hunsrück
Bernd Klingels
55481 Kirchberg/Hunsrück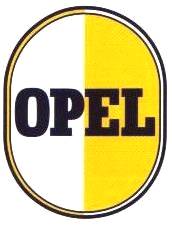 This site contains only information of Opel P1 models: Opel Rekord or Olympia end 1957 ,1958,1959,1960,1961. with a 1500cc or a 1700 cc engine and the opel 1200 cc model 1962.
counter old counter new