Hello,

I am Sebastian from Germany and want to send you some pictures of my Opel Kapitän P1 for your homepage which is rater interesting.

Following some information about the car:

This Opel Kapitän P 2.5 L was produced in the year 1958 in Biel (Switzerland). I bought this vehicle from a Opel museum and the car body is in a good condition - maybe because its a "Montage Suisse" Opel. There is still some work for me to get this Kapitän back on the street. The chrome and the coating looks horrible and quite worn but this is how a old car should look like.

In German:

Dieser Opel Kapitän P 2,5 L wurde im Jahre 1958 in Biel (Schweiz) gefertigt. Ich kaufte dieses Fahrzeug von einem Opel-Museeum und die Karosserie ist in einem guten Zustand - vielleicht auch, weil es ein "Montage Suisse" Opel ist. Es gibt immer noch einige Arbeit für mich, um diesen Kapitän zurück auf die Straße zu bringen. Das Chrom und der Lack sieht schrecklich und ziemlich abgenutzt aus, aber das macht ein altes Auto aus.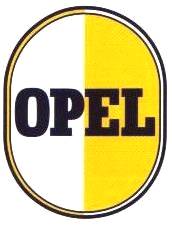 This site contains only information of Opel P1 models: Opel Rekord or Olympia end 1957 ,1958,1959,1960,1961. with a 1500cc or a 1700 cc engine and the opel 1200 cc model 1962.
counter old counter new