Some photos of my Rekord Olympia 1700 1960
The car is painted in Volvo Laser Blue and Mercedes Blauschwarts metallic, and it has 2 Stromberg 150 carburettors on a home made manifold.
I am now renovating the engine.
Pictures of my Kapitšn L 1959, also painted in Volvo Laser Blue and Volvo white.
It has a Commodore 1970 engine, transmission, front axle and rear axle.
Andreas Carlsson
Sweden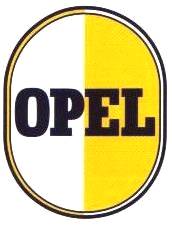 This site contains only information of Opel P1 models: Opel Rekord or Olympia end 1957 ,1958,1959,1960,1961. with a 1500cc or a 1700 cc engine and the opel 1200 cc model 1962.
counter old counter new