14-06-2011
Hi Arjan!
Two years ago, I sent a mail with a picture from my barn-find P1.
You putted that picture on to your website
Now, the bodywork is 99% finished. You can see some pictures in the attachment.
Now the body ironer cleans the chassis with sand (sorry, I don't know which is the right word), then paint it.
When I take new photos from her, I send them for you.
All best wishes, and greetings from Hungary,
Zsolt
26-04-2009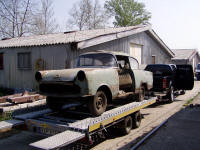 I have an Opel Olympia Rekord P1 car, and needs to be restored.
Sorry, but I speak a little bit of english.
I need some parts for this work.

Regards:
Burján Zsolt
30/263-1680
Pintér és Burján Bt.
7570 Barcs, Köztársaság u. 11.
burjan.zsolt@pbcomputer.hu
www.pbcomputer.hu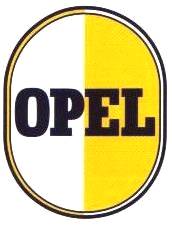 This site contains only information of Opel P1 models: Opel Rekord or Olympia end 1957 ,1958,1959,1960,1961. with a 1500cc or a 1700 cc engine and the opel 1200 cc model 1962.
counter old counter new