I bought my P1 in Essen in 1992. It wasn´t in a good condition but the base was good for a restauration.
I worked on the car for about 3 years. It has a 1,7 ltr. engine and about 100 thd. Kilometers on it.

I installed a 1,7 ltr. motor of a PII after the first motor collapsed with a crankshaft defect. The advantage of this motor is the oilfilter.
The pictures of 2003 and the pics with the caravan are made after it´s restoration.
A few year back I contacted the first owner. The adress was in the maintenance folder. He died some years before but the wife was still alive. She send me some old photo when the car was new and the proud of the whole family.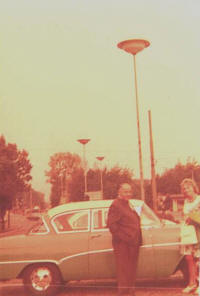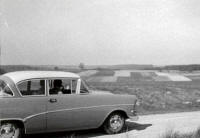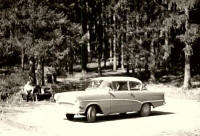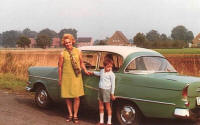 Thank you and best regards from Münster, Germany

Bernhard Hambrügge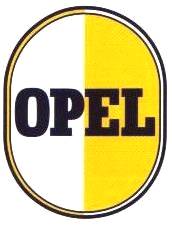 This site contains only information of Opel P1 models: Opel Rekord or Olympia end 1957 ,1958,1959,1960,1961. with a 1500cc or a 1700 cc engine and the opel 1200 cc model 1962.
counter old counter new