27-12-2011 now for sale in Cuba
opel del 59: de gasolina, con traspaso , caja mecánica, Original de Opel, en Sancti Spíritus
Precio: 17000 cuc
-Estado del carro: Excelente
-Chapa: SDF 295
-Frenos delanteros de pastillas
-Frenos traseros de pastillas
-Gomas: nuevas 15
-Capacidad para 6 personas
-4 puertas
Información de contacto:
Contactar a: Ricardo Rodriguez Escalante
Móvil: 52818149
Telefono: 0141901526
Dirección: Trinidad
original add: http://www.cubisima.com/carros/autos-y-camionetas/opel%20del%2059!687.htm
next info sent to me by mail:
I am selling this car in 18 000 cuc or switching to a modern car.
Opel Kapitan is a complete.
The engine is original Opel Kapitan Gas
All his stuff is original, no toyota or anything of another car, only you
have changed the rims and tires.
My name is Alejandro, I live in Cuba, Sancti Spiritus. trinity
My email is: nightmare@pol2tdad.ssp.sld.cu
My phone number is: 53 52993355
Search for other Opels in Cuba http://www.cubisima.com/carros/autos-y-camionetas/opel/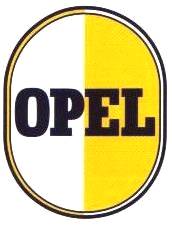 This site contains only information of Opel P1 models: Opel Rekord or Olympia end 1957 ,1958,1959,1960,1961. with a 1500cc or a 1700 cc engine and the opel 1200 cc model 1962.
counter old counter new