next item for sale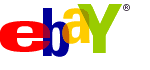 Opel Olympia Rekord Rechtslenker.
Import von Sri Lanka.
Das Fahrzeug steht seit einigen Jahren und ist davor wunderbar gefahren.
Papiere von Sri Lanka sind vorhanden. Gute Substanz! Fahrzeug ist komplett.
Verkauf als Restaurationsobjekt! Ansprechpartner ist Herr Kaiser unter 0174/3282760.


This site contains only information of Opel P1 models: Opel Rekord or Olympia end 1957 ,1958,1959,1960,1961. with a 1500cc or a 1700 cc engine and the opel 1200 cc model 1962.
counter old counter new