for sale in Cuba
http://hadacento.myactivedirectory.com/autos/carros/cambio-o-vendo-un-opel-capitan-2765960.html
Cambio o vendo un Opel-Capitan del 59 (con fotos)
Fecha: Sábado, 5 de Noviembre del 2011, 3:27 PM
Cambio o vendo un Opel-Capitan del 59 por un carro moderno, preferentemente de petroleo, escucho proposiciones.
Marca: Opel Capitan - 1959
Motor y caja: Toyota 2C (Petróleo).
Transmicion: Ford Falcon.
Llanta 14 magnesio y goma 14.
Direccion: Volga 24
Defensas Nuevas (nikeladas).
Tapiceria Nueva.
Pizarra: Mitsubishi Lancer.
Alarma anti robos.

english:
Motor and safe: Toyota 2C (Oil).
Transmission: Ford Falcon.
14 mg and rubber rim 14.
Address : 24 Volga
New Defenses (nickel).
New upholstery.
Whiteboard: Mitsubishi Lancer.
Alarm anti theft. Everything in mint condition.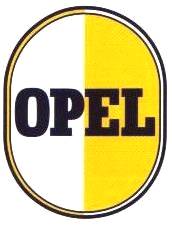 This site contains only information of Opel P1 models: Opel Rekord or Olympia end 1957 ,1958,1959,1960,1961. with a 1500cc or a 1700 cc engine and the opel 1200 cc model 1962.
counter old counter new