friction cars on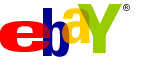 You are bidding on a vintage Rekord Opel friction car, this car is made of plastic and is 7 1/2 inches long and 2 1/2 inches wide. It is in fair condition with a tight crack on the roof, a small burn on the side of the car, and the door post on the right door post has a small tight crack. This car is still a very solid car. The bottom of the car has light suface rust, but is still very solid. There is minor paint scuffs on both of the bumpers. The paint on the car is in fair condition. It rolls smooth and straight. I am not sure what year this car is. The tires on the car are made of hard plastic and are in very good shape. I was told that this car is a Products Miniature Corporation car of 1959.
and also one in red
promo model
you are bidding on an original PMC 1959 OPEL REKARD (?) 2 DOOR SEDAN FRICTION. This was a five and dime store 'promo' style toy, this was the version WITHOUT interior, windows or chrome hubcaps. This has been sitting on a shelf in my model room for the last 20 years. The body is excellent, the chrome is very good/excellent and the tires are in good shape. The friction motor works.
another car

This site contains only information of Opel P1 models: Opel Rekord or Olympia end 1957 ,1958,1959,1960,1961. with a 1500cc or a 1700 cc engine and the opel 1200 cc model 1962.
counter old counter new