zu verkaufen / for sale
I listed them in German for you, at least a certain part of it, it´smuch more, but I would prefer to sell it as a lot for a good price and that someone will come here to get the parts and that´s it.

Stosstange
4 x Türen
Motorhaube
Heckklappe
Tank
Sitzbänke
Getriebe
Motor
Panorama Scheibe
Fußmatten
Vergaser
Lenksäule
Opel Buchstaben
Opel Zeichen
Zierleisten diverse
Scheibenwischwasserbehälter
Scheinwerferzierringe
Radkappen
Räder und Felgen
Werkstatthandbuch Kopie aber komplett
Winterschutz Lamellen Kühler
Pedalen
Türgriffe
Armaturenbrett und Armaturen einzeln
Innenbeleuchtung
Benzinleitungen
Blattfedern
Schriftzug Handschuhfach Olympia ( Bruch )
Armaturenleiste Kunststoff mit Beschriftung
Blinkerkappen und Blinkermetalluntersatz
Fensterkurbeln
Lenkradring

etc. etc.
info
Marc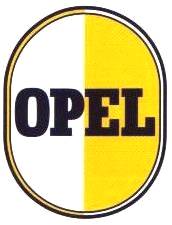 This site contains only information of Opel P1 models: Opel Rekord or Olympia end 1957 ,1958,1959,1960,1961. with a 1500cc or a 1700 cc engine and the opel 1200 cc model 1962.
counter old counter new