next item for sale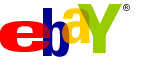 Item location: Sauk Rapids, Minnesota, United States
THIS IS A VERY UNUSUAL 50'S IMPORT CAR - THE OPEL (OLYMPIA) REKORD. MANUFACTURED IN (GERMANY AND FRANCE?) AND SOLD IN THE U.S. BY BUICK DEALERS. IT IS LEFT HAND DRIVE WITH DASH KNOBS MARKED IN ENGLISH, BUT GAUGES IN GERMAN.
IT IS A 4CYL ENGINE WITH 3 SPEED MANUAL TRANSMISSION ON THE COLUMN (3 ON THE TREE)
THIS CAR HAS GREAT POTENTIAL AS A PROJECT CAR BECAUSE IT IS MOSTLY COMPLETE AND HAS QUITE A SOLID BODY (SPENT IT'S LIFE IN SOUTH DAKOTA)
THE 50'S OPELS WERE FASHIONED AFTER THE CHEVY STYLING . COULD YOU RATROD THIS? YEAH, I THINK SO, BUT IT WOULD PROBABLY BE BETTER AS A STOCK RESTORATION OR BETTER YET AS A PRO-STREET! I AM NOT SURE HOW MANY OF THESE WERE ACTUALLY IMPORTED, BUT WHEN WAS THE LAST TIME YOU SAW ONE OF THESE ON THE STREET? OR ON EBAY? NEVER?
THE PAINT IS MOSTLY FADED AWAY AND SO IT DOESNT LOOK SO GREAT NOW, BUT THERE IS NOT MUCH RUST THROUGH, THE WORST OF IT IS ON THE DRIVER LOWER QUARTER AND THE TOP OF THE FENDERS NEAR THE DOORS. THERE ARE SOME MINOR DINGS AND DENTS HERE AND THERE. THE FLOORS ARE GOOD AND THE TRUNK IS GREAT THE GLASS IS ALL THERE AND IN VERY GOOD SHAPE, WINDOWS CRANK UP & DOWN, REAR WINDOWS KICK OUT
THE MOTOR DOES NOT TURN BY HAND, BUT I HAVENT HAD A BATTERY ON IT TO GIVE IT A HARD JERK. ALL THE WHEELS TURN, BUT THE BACKEND HANGS UP SO IT DOESNT WANT TO ROLL - BRAKES ARE FREE, MUST BE THE REAREND. THE TIRES ARE ALMOST NEW! INTERIOR IS COMPLETE, BUT THE SEATBACKS ARE RIPPED AND DOOR PANELS ARE PEALING APART.
THIS IS A BIG PROJECT, BUT IT'S A SMALL CAR. WHEN YOU ARE FINISHED WITH IT YOU WILL HAVE THE ONLY ONE ON YOUR BLOCK... OR IN YOUR CITY... OR STATE!!
SHIPPING:
YOU WILL HAVE TO PICK THIS UP (IN CENTRAL MINNESOTA). IF YOU WANT ME TO STORE IT FOR A WHILE, THAT IS OK, AS LONG AS YOU PAY FOR THE CAR AND STORAGE IN ADVANCE - 30 BUCKS A MONTH (HEY, THAT'S CHEAP!)
LOADING:
I WILL LOAD IT OR HELP YOU LOAD IT ON YOUR TRAILER - NO CHARGE!


This site contains only information of Opel P1 models: Opel Rekord or Olympia end 1957 ,1958,1959,1960,1961. with a 1500cc or a 1700 cc engine and the opel 1200 cc model 1962.
counter old counter new